Your source for Big Game tackle
at low Discount Prices and
Free Shipping on most items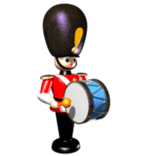 Avet Reels on Sale
Huge Spring Sale on select Avet Reels. Avet has announced a Spring Sale on the SX, MXL and MXJ reels, This includes the single speed and 2 speed models and their respective McCast versions. These prices have been sliced by $40.00 off the regular price of these gems
in addition to the smaller reels, Avet also added the T-RX 50's and now the Pro 80W AND the Raptor series to the list of fine reels on sale...more....
Check out the New Avet SX, HX, JX, LX and new MX Raptors. click here

Just out ....Avet T-RX Sale Huge Savings read more......
TR-X 50W $749 T-RX 50 $649 Sold out

All Avet Raptors are now on sale, NOW is the time to buy before they go back up
Avet HX Raptor was $559 , now $504
Avet HXW Raptor was $569, now $512
HXJ Sale on now,..............Oct 24,2012 click here
Avet reels just announced a sale on the HXJ reels including the
HXJ Raptor
Prices are as follows,
HXJ 5/2 Reg $409 now $369
HXJ 5/2 MC Reg $449, now $409
HXJ Raptor Reg $549, now $449

Shark fishing special: Avet Pro 80W spooled with 900-1000yd combo of JB 130Lb hollow Spectra and 100/130lb mono topshot...Ready for the beach or boat,...$774.99 see it here
Thanks for stopping by our website, we hope you find it easy to navigate,
informative, and a pleasure to browse. We are always adding new products so stop by often. Our secure shopping cart is 128 bit encrypted, the most secure on the net, safe online ordering


Whats up at Avet reels?, the fabled levelwind??, a first class spinning reel ?? Is there a Pro 130 in the works ???,
Avet has introduced the new SXJ. A nifty narrow spool version of the fabled SX reel. It will be available in all versions, single, 2-spd, etc.
Keep Tuned. Keep up with the latest. read the updates here
Avet has introduced the new SXJ. A nifty narrow spool version of the fabled SX. It will be available in single, 2-spd, etc.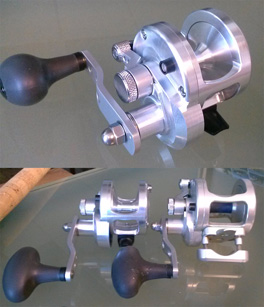 Avet SXJ from $149.99



Avets New Pro 80 3 speed is now available, this revolutionary new reel feature 3 speed gearing, a topless frame and comes in some smokin colors, This is a 80 Class standard width reel , It will hold 1000 yds of 130 braid with sufficient room for a topshot.
For the latest info or to order 1 727 488 9445
Check it out on the Avet Pro 80 3 speed page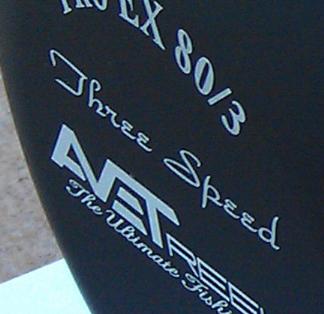 The Avet MX Raptor is now available !! see it here
Be sure to read the latest review on the various Avet models
The Avet MXJ Raptors as well as the JX & LX Raptors are now available
Update on Avet Raptor Leftys, the SX Raptors Leftys are now shipping as are the LX & JX Raptor leftys
The Avet HX Raptor will now have a 1.9-1 ratio low gear adding to the tugging power of this reel
Avet has a new Limited Edition color for the Raptors, introducing the Raptorskin
Only 250 of each model will be produced, these will sell out quickily, want one? Order Now
The Raptorskin option is sold out on the SX, MXL, HX & HXW reels, sorry
The MXJ Raptor Raptorskin is still available, HURRY

NEW
Jerry Brown Multi Color Depth Indicating Braid
In stock Now

Check out the list of Avet Special color reels below and on the Avet Reels Page

Gift Certificates are an easy way to shop anytime of the year. Let the lucky recipient
choose the item they want
A Great gift, $5.00 and up


Gift Certificates
Call us toll free 1 877 257 3985 or email us


Lowest International shipping rates anywhere !!
Avets SX, JX, LX HX and MX Raptors are here
Avet McCast fishing reels, including lefties

Read the reviews on the new Avet McCast reels

Huge price drop on Jerry Brown Braid 80 & 200 hollow braid
Jerry Brown Spectra, hollow and solid, great prices

Daho Hollow rigging needles for braid in stock
Avets New Reel Bags, superb quality
Going on a charter? Check out Avets incredible Charterboat, MV Coral Star
by far THE best deal on a Big Game charter on the planet
[SOCIALNETWORKLINK0000000001] Keep in touch
News directly FROM AVET: To all our dealers, customers, friends, supporters and fellow fisherpersons and fellow Americans.

In an effort to keep pace with escalating material, labor and fuel prices Avet Reels
regrettably had to announce a price increase effective Sept. 1, 2008. Over the past couple of months we have all experienced economic pressures in every area of our lives and we are not immune to these pressures.

As one of the few remaining American made quality fishing reels in the industry, and to try and shed some light in an otherwise gloomy economic outlook, the senior management here at Avet is implementing an unprecedented marketing strategy to help ease this economic fallout.

Effective immediately, Avet Reels is reducing all our prices and rolling back to the prices that were in effect prior to Sept. 1, 2008. Yes, we are REDUCING our prices and we will maintain this pricing indefinitely

We are taking this initiative to help ease the current financial burden to all of our customers, both dealers and consumers. We are hopeful that our competitors will try and help all of our fishing friends in these uncertain economic times.
Sincerely Avet Reels

Avet Reels, Engineered, Made and Manufactured in the USA. Buy American, Be American
That my friends, is directly from the folks at Avet reels, a very fine group indeed!!
Specials: So cheap its scary, buy now
Avet Blems, limited supply, Hoo's, SDS, 30;s, etc
Blems In Stock: Check back often, these change daily, see them here



Great prices on slightly marred reels....
Avet Pro 30W 2 spd Gold, small mark on side near the bottom, nice Save $BIG Reg $469.99, this one only $429.00 Free USA shipping ,low intl, Click Here

Avet HX 5/2 2 spd Gold, Personal reel, never fished, perfect
See it here , Reg $409, 1 only @ $339, Call on this one 877 257 3985 SORRY , Sold and catching fish in the Pac NW

Avet HX Raptor, Silver, slight off color, Reg $505, save $40, now $465 Free shipping USA, low int't Click Here

Avet Pro 50W Multi color combos, Various color center bodies with different color crankside and end cap Reg $599, sale priced at $549, save Click here
Avet LX 6/3 2 spd Silver, very nice, small mark on side, Reg $379.99
Buy this one only @ $344.00 No shipping charge Click Here


Avet Left Hand fishing reels in stock, order on the Avet page


HX 5/2 Left hand
LX 6/3 Left Hand
Pro 30W Left Hand
JX 6/3 LEFT Hand
SX 5.3 Left Hand
HXW 5/2 Left hand
Pro EX 50/2 SDS Left Hand
MXL 6/4 Mc Cast Left Hand, in stock

Avet Reels in Custom Colors, Check them out click here

Avets New HX, HXW & HXJ 5/2 2 speed, in stock now
Daiwa Dendoh Electric fishing reels, call for these
Bronco Rods, latest technology
Super Seeker fishing rods
Seeker Hercules Jigging rods
Avet Blems, slight imperfections, save $$
AVET Reels, New Avet T-RX 30W Quads
Avet Pro 30W's have Arrived!! , 48lb drag, wow
Avet Pro 30N's just in....
AVET EX50SDS San Diego Special
Avet Pro 80 3 speed, Awesome!!
Everols Hot New Fishing Reels! The waterprooof series
Daiwa Saltiga Reels, FREE Shipping
Jerry Brown Braid Rigging tips
Everol 18/0 Special 2 spd MONSTER reel
Jerry Brown Line One Spectra, best spectra, great prices
Lamiglas Surf Rods, Ron Arra Surf Rods
Bronco Canyon Rods, Tuna, Slocum River Fishing Rods
FREE USA Shipping!!! on all Avet fishing reels
Economical Priority shipping to Europe, the UK, Australia and New Zealand,
averages about $45.00 for 1 reel, $5.00 each additional reel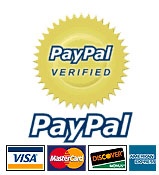 ©2001-2012 All rights reserved