WELCOME TO OUR COMPANY
Designed by GOEMO.de
This Is Our Business-Slogan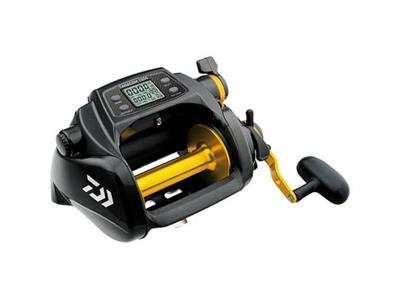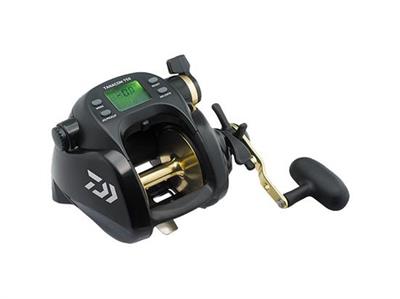 Daiwa Tanacom electric reels
Introducing the new Tanacom Power Assist reels. It joins the Tanacom family of deep drop and kite fishing reels with features to make power assist fishing easier than ever. Just connect the battery and lower your lure to the water's surface. Press the reset button to zero the display and you're ready to start fishing, with the reel automatically measuring line let out. Advance the Power Lever to rewind, the reel will automatically stop as your lure reaches the surface. Just like that its done.. It's that simple!

Tanacom 750 Reel Features:
Price $549

• Same Power as TB750
• Momentary Winding Power of 141.1 lb.
• Max Winding Power of 19.8 lb.
• English Version LCD
• 2.3:1 Gear ratio
• Watertight Electronic Components
• Maximum Drag of 48 pounds
• Braid Line Capacity: 80lb/550 yds, 100lb/440yds
• 4 Ball Bearings

Tanacom 1000 Reel Features:
Price $599

• New LCD display reads out in English for easier programming
• Oversize line guide aperture to clear large knots and kite swivels
• Automatic stop and jigging features
• Variable-speed Power Lever control
• Line counter and depth memory
• Sealed electronics package
• Manual winding option
• Washable design
• 12 Volt system (12-16.8 V)
• Sealed drag system

Grouper to halibut, snapper to tile fish, kite fishing too! The versatile Tanacom makes deep drop fishing easier for anyone. Fight 'em on the handle and let the power assist do the drudgery of retrieving heavy sinkers from the depths when it's time to check your bait.
Order below