This Is Our Business-Slogan


Avet HX Raptors
HXW 2 & 3 speed
Avet Raptor fishing reels represent a new generation of lightweight, extremely powerful reels designed to utilize the ultra strong, thin lines available today. Gone are the days of lugging heavy gear down to the dock.
These superior Lever Drag reels are constructed of genuine 6061T-6 aircraft/marine grade aluminum, stainless steel gears, sealed bearings and dual carbon fiber Avedrag dry drag discs. Included are premium features such as a ball-detent precision drag adjustment, Avets McCast® magnetic cast control (except on the HXW Raptor) and oversize power handles,
Used for every angling target from Trout to the large Tuna that prowl the seas, there is a truly amazing Avet Raptor in a size for every purpose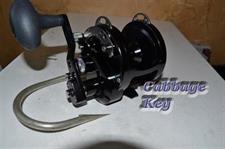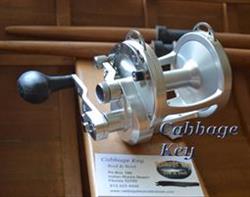 Above: Avet HXW Raptor

$572.00
Gear Ratio: High 5.4-1, Low 1.9-1
Weight: 29 ounces
Line capacity: 450/100 Hollow Braid w/ short topshot
8 S/S Sealed Ball bearings
Dual Carbon Fiber drag disc. 40Lb strike, 50 full drag
Removable, reversible Harness lugs
Rod clamp, tool kit, warranty, in box
Ball detent micro drag adjustment
Available in 5 colors, Silver, Gold, Blue, Purple, Black
McCast magnetic cast control
Optional Power handles (upgrade to a Pro 50 Handle

Avet HX Raptor
McCast 2 spd $562.00
Avet HX Raptor
Non McCast 2 spd $519.00
Note:SIlver only in Non Mc


HXW Raptor features a 40 percent increase in line capacity.
The McCast magnetic cast control is NOT Included

Standard with the power handle
Line Capacity 650yds/100 Hollow spectra w/ short topshot

Price $572.00
Left Hand is available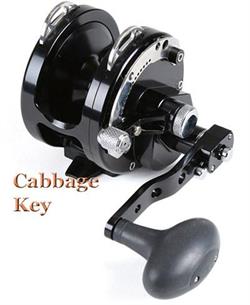 Above: Avet HXJ Raptor

This reel has essentially the same specs as the above HX Raptor with the exception of the narrower spool. The low gear is also faster than the other HX Raptors


Avet Raptor HXJ
Specs:
Gear Ratio: High 5.4-1, Low 2.4-1
Weight: 27 ounces
Line capacity: 300/100 Hollow Braid w/ short topshot
8 S/S Sealed Ball bearings
Dual Carbon Fiber drag disc. 40Lb strike, 50 full drag
Removable, reversible Harness lugs
Rod clamp, tool kit, warranty, in box
Ball detent drag adjustment
7 colors, Silver, Gold, Blue, Purple, Black, Red or Green
McCast magnetic cast control

Avet HXJ Raptor
with McCast $503.00
Avet HXJ Raptor
Non McCast $460.00
Silver only in Non Mc
---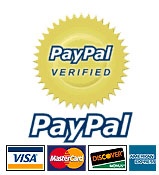 Avet HXW & HX Raptor 3 Speed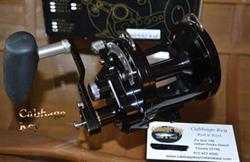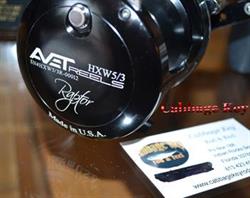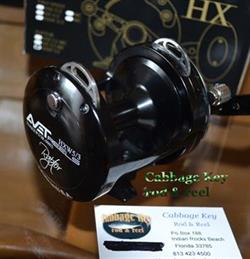 Avet. always being in the forefront of reel innovation, has added few 3 speed Raptors to their mix. The gear ratios are interesting too, incorporating a stump puller low gear ratio of 1:3 -1, while keeping a nifty mid gear of 2.4 and a high speed 5.4 retrieve for jigging, skimming plugs, or checking baits quickly.
Avet HXW & HX Raptor 3 speed reels add a new dimension to the experience
HX Mc Raptor 3 spd $653
HXW Raptor 3 spd $663
---